WELCOME TO THE FREEWINDS
The Freewinds is a religious retreat that marks for Scientologists the pinnacle of their journey to total spiritual freedom. Its position at sea is designed to provide an aesthetic, distraction-free environment off the crossroads of everyday life. As a center of spiritual enlightenment, it is a place where lives are transformed.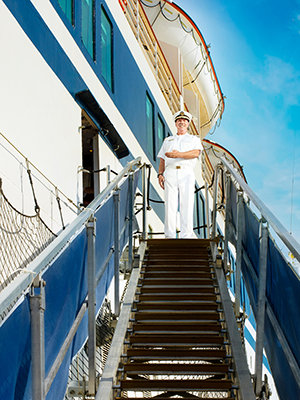 Its calm and friendly atmosphere comes from within, from dedicated officers and crew whose work aboard the Freewinds provides an incomparable sailing experience. Amid its service and amenities that begin at the gangway, everyday challenges of life seem to vanish.
Scientologists not only progress upward on their spiritual journey upon the high seas, they contribute tens of thousands of volunteer hours to Church-supported humanitarian missions that are implemented by the Freewinds wherever it sails.
Civic and religious leaders from throughout the islands and Latin America recognize the Freewinds as a place of profound personal renewal, but also as a source of solutions to meet their needs through the Church's humanitarian programs and interfaith initiatives. Drug education, human rights, literacy, learning and ethics are part of the broader social mission through which the Freewinds has spawned partnerships. With the help of island port and civic officials, national police and military services in Colombia, Venezuela and Ecuador, the message of human rights and humanitarian action is coming to all.
To the maritime community, the Freewinds is a model of quality, service and safety. The highly trained and experienced Freewinds officers and crew have provided safety and security training for more than 100 Caribbean port authorities, coast guards and maritime organizations.
The beacon of the Freewinds shines with the promise of a better life, a better world and the accomplishment of dreams. It carries a signal of hope when seas are stormy and when the path is unclear, bringing a meaning to the spirituality that underlies its larger mission—to light the way toward an infinitely better existence.